RTR "727" 2LP ( Purple Vinyl !)
€20,00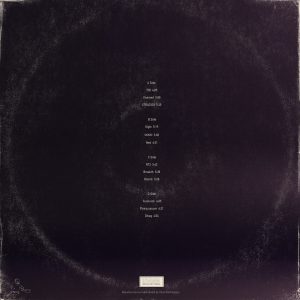 WeMe078  2LP
Purple vinyl !
Special limited (Purple vinyl ! – only on this website!)
727 directives :
1."Serve the public trust"
2."Protect the innocent"
3."Uphold the law"
4."Classified"
5."Restrain hostile feelings"
6."Promote positive attitude"
7."Suppress aggressiveness"
8."Promote pro-social values"
9."Avoid destructive behavior"
10."Be accessible"
11."Participate in group activities"
12."Avoid interpersonal conflicts"
Not included digital !!
digital sales : https://rtrmusic.bandcamp.com
| | | | |
| --- | --- | --- | --- |
| A1 | 728 | 4:08 | |
| A2 | Unamed | 5:08 | |
| A3 | XTRA3333 | 5:25 | |
| B1 | Sigle | 5:19 | |
| B2 | .... | 3:03 | |
| B3 | Ned | 4:31 | |
| C1 | RT2 | 6:02 | |
| C2 | Breakth | 5:28 | |
| C3 | Retork | 5:28 | |
| D1 | Funkrock | 4:05 | |
| D2 | Flying saucer | 4:21 | |
| D3 | Divag | 4:54 | |